SPECIFIC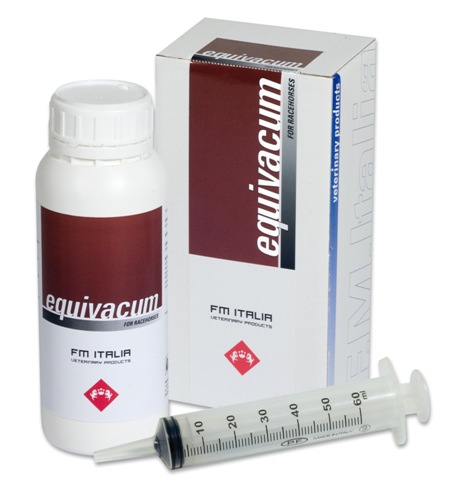 EQUIVACUM
Oily oral solution.
It is a useful adjuvant in maintaining physiological intestinal transit in competition horses.
ISTRUCTIONS FOR USE:
With the provided syringe, place 50 ml per head/day directly in the animal's mouth or in the feed ration.
If deemed useful, give 100 ml the evening before and 50 ml the following morning.
Quantity/frequency can be further changed as recommended by the Vet.
PACKAGING:
500 ml bottle with measuring syringe.
Complementary feed for competition horses
.