LIMBS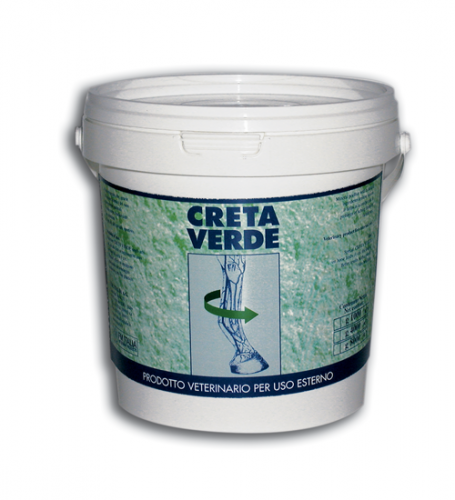 GREEN POULTICE
Natural clay with a mix of Officinal Herbs, widely known in the scientific literature as adjuvants in the treatment of competition horses' limbs. GREEN POULTICE is useful for the muscular and tendinous parts more submitted to athletic strain.
IT CONTAINS MENTHOL.
USE:
Spread GREEN POULTICE on horse limbs (1 cm thickness). Remove thoroughly after 12/24 hours. Better results with a plastic film bandage.
PACKAGING:
1000 g pot / 4000 g – 8000 g buckets.