LEATHER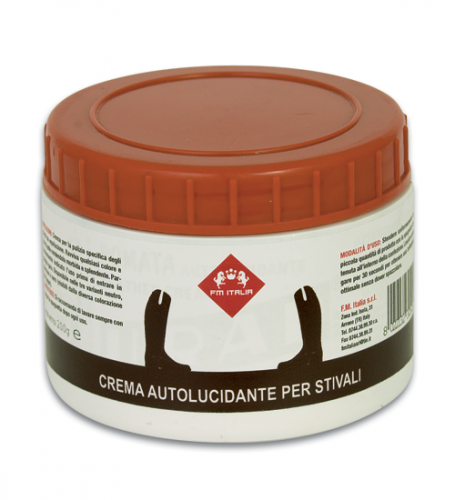 SELF-POLISHING CREAM FOR BOOTS
Cream to specifically clean riding boots. It revives all colours and types of leather by softening and shining it. Particularly suitable to use just before entering the race field. Available in five different colours: black, neutral and three types of brown (recognizable by the different cap colouring).
USE:
Apply evenly a small quantity of cream in a fine layer using the sponge contained in the pot. Leave it to dry for 30 seconds to obtain a perfect shine without brushing.
WARNING:
It is advisable to always rinse the sponge thoroughly with water after use.
PACKAGING:
200 g pot