HOOF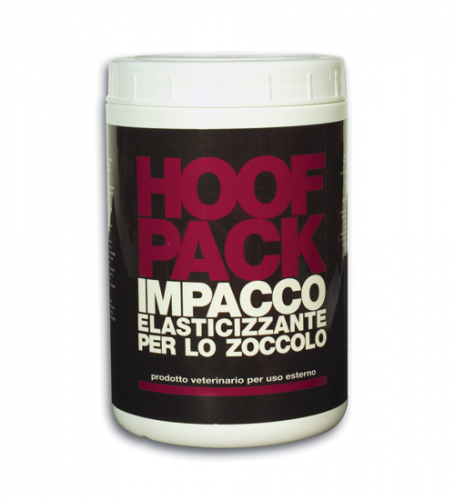 HOOF PACK
Nourishing compress to keep the hoof elastic based on Vegetable Substances and Vegetable Pine Tar. It is recommended to prevent drying of the horny tissues (contracted heels and hardening frog and to keep them elastic).
Valid help to keep them elastic, it can be used in shoeing, applying the product between the hoof and a sole.
USE:
Make sure that the hoof is clean and dry.
Take a walnut sized amount of HOOF PACK and work in your hands until it becomes soft, pack firmly around the frog so as to cover the sole completely, cover with paper or straw if necessary, remove with hoof- pick before working the horse. Apply 2 or 3 times per week.
To ferries: After you have followed the instructions, cover the HOOF PACK with a gum sole and then proceed to shoeing.
PACKAGING:
1000 g pot - 3000 g bucket.