HOOF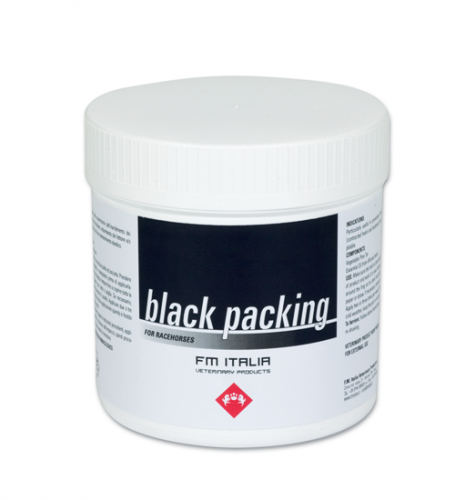 BLACK PACKING
Product for external use that is indicated as an adjuvant in maintaining the normal elasticity of the bulb and wall of the competition horse's hoof.
INSTRUCTIONS FOR USE:
Thoroughly clean the foot and apply 2-3 times a week on the bulb and wall to cover the entire sole of the hoof.
If required, remove before training the horse.
For blacksmiths: apply a rubber sole at the end of the process and immobilise the entire area during shoeing.
PACKAGING:
750 g pot /3 Kg bucket.
Non-pharmacological veterinary product for external use