CARE AND HYGIENE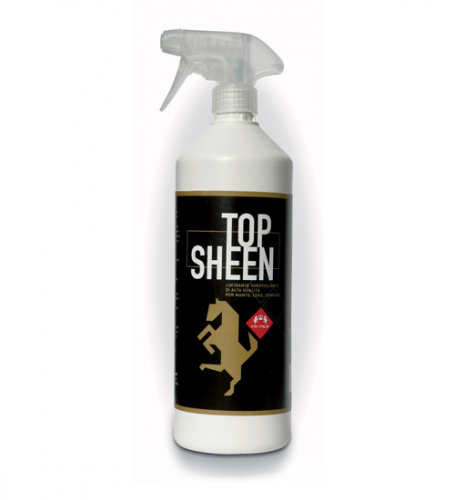 TOP SHEEN
Top quality shiner and disentangler. Made-up of natural ingredients that help to keep the horse's coat,tail and mane easy to groom and maintain thickness and shine for more than two weeks.
TOP SHEEN is able to untie the strongest knots, it keeps the mane and tail free from dust, dirt and wood shavings.
It halves the grooming and cleaning time.
It is suitable for the most sensitive horses too.
USE:
Brush the horse thoroughly to remove impurities. Then spray TOP SHEEN from a distance of about 30 cm. Stroke in the hair direction to let it be evenly absorbed.
PACKAGING:
1000 ml bottle