CARE AND HYGIENE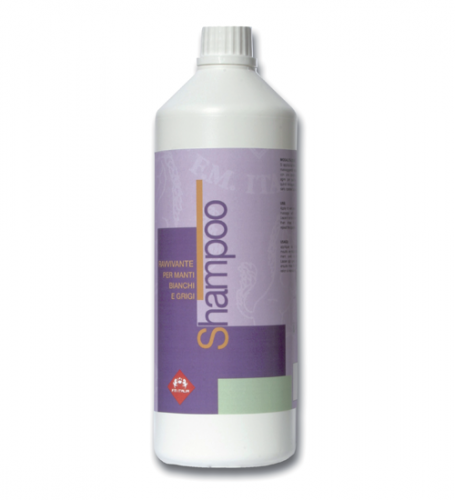 SHAMPOO FOR WHITE GREY-COATED HORSES
A reinvigorating shampoo for white coats, with detergent action, restores brightness and softness. The whitening substances remove any anaesthetic yellowish shades from the coat and restore a wonderful white tone.
USE:
Apply to wet coat and gently massage with a sponge. Leave it on for a few minutes, then rinse. If necessary, repeat the operation.
PACKAGING:
1000 ml bottle - 5000 ml tank.